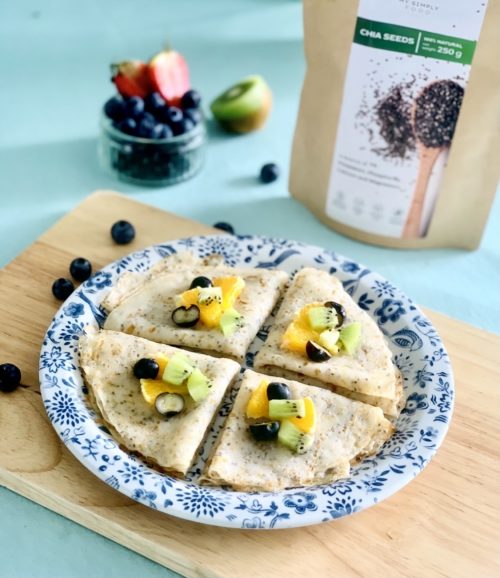 Recipe for vegan and gluten free pancakes with Chia seeds
These pancakes are a delicious option for breakfast or lunch.
Try it!
Ingredients:
2 cups of gluten-free flour
1.5 glass of oat milk
1 cup of water
6 tablespoons of cold Milled flaxseed
3 tablespoons of agave syrup
1 tablespoon of Chia seeds
A method of preparing:
Mix all ingredients thoroughly.
Fry in a pan on both sides until golden.
Serve with your favourite fruits or jam.
If the dough thickens, then add a little milk to restore the proper consistency.
Enjoy !