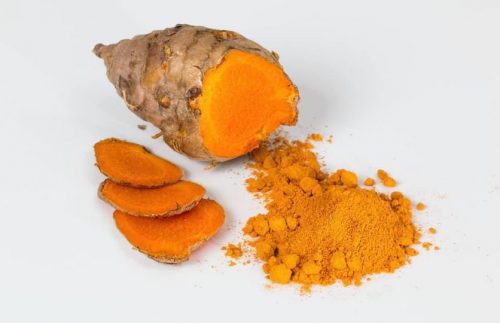 Turmeric as effective as medicine
Turmeric is a great ingredient in the kitchen, but it can also be a great remedy for many diseases and ailments.
Discover its healing properties:
IT HAS EXTREMELY STRONG ANTI-
INFLAMMATORY EFFECT
HELPS IN FIGHT AGAINST DEPRESSION
HAS PROPERTIES ANTI-CANCER
PROTECTS YOUR HEART
TAKES CARE OF THE APPEARANCE AND
HEALTH OF THE SKIN
SOME DRUGS AGAINST ARTHRETISM
OUTSIDE THE EFFECTIVENESS
IT CAN PREVENT AND FIGHT DIABETES
EFFECTIVELY KILLS PAIN
SUPPORTS SLIMMING AND CLEANSING
THE ORGANISM
Turmeric is a spice with magical healing properties, so it is worth adding it to freshly squeezed juices, soups, sauces or vegetables as often as possible.
You can use fresh turmeric rhizomes or its powdered form.
We recommend