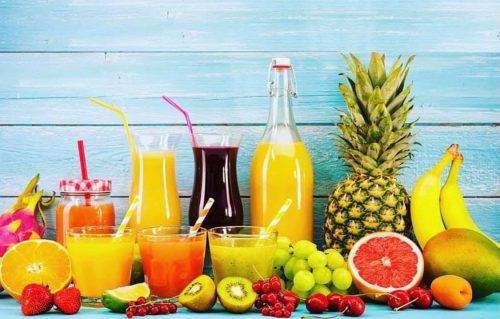 Freshly squeezed juices
Why is it worth drinking FRESHLY SQUEEZED JUICES⁉️🔝🔝🔝🍎🥬🍍🥦🍉🍏🍋🍇🍐🥕🥒
The main benefit is the quick absorption of their nutritional value. 💪😍🤩
The substances contained in fruit and vegetable juices reach the human bloodstream in just 15 minutes and are digestible in almost 90%.♥️💪♥️
On the other hand, the substances contained in vegetables and fruits that are "eaten whole" reach the bloodstream after about 5 hours and the body absorbs them in about 20%.
If we eat vegetables and fruit whole, the body spends 80% of its energy on digestion. Then there is not enough energy for the processes of regulation, self-healing, and detoxification.
In other words, we do not have the strength to live, or we have too little of it because our body is burdened with constant digestion.
What are the health benefits of drinking freshly squeezed juices?
🥕They show anti-cancer properties
🥒They have a rejuvenating effect
🍎They support the immune system
🍍They support weight loss
🍉They replace expensive supplements
🍇They save the body's energy
🥬They provide a quick boost of nutrients
Cheers 💚