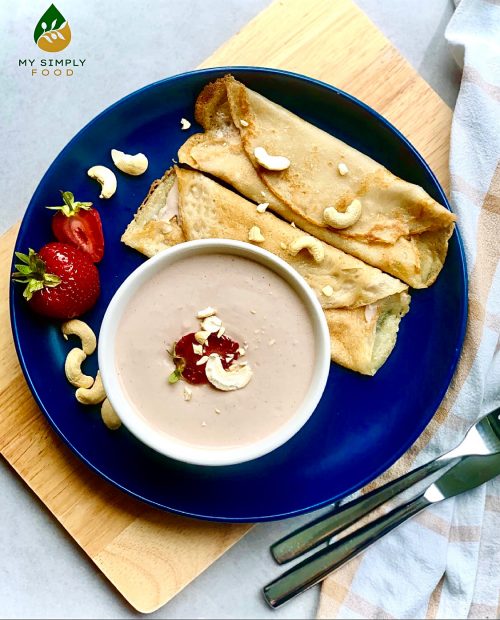 Strawberry cashew cream
Cashew cream is a delicious addition to pancakes, cakes and desserts.
Cashew nuts are neutral in taste, so we can combine them freely with your favorite fruits.
We are now in the strawberry season so, I took the opportunity to make a cashew cream with strawberries.
Ingredients:
1 cup of cashews
1 orange, peeled
5/6 strawberries
1 tablespoon agava syrup
1 teaspoon vanilla extract
1/4 cup of water
A method of preparing:
Blend all ingredients until smooth.
Enjoy!