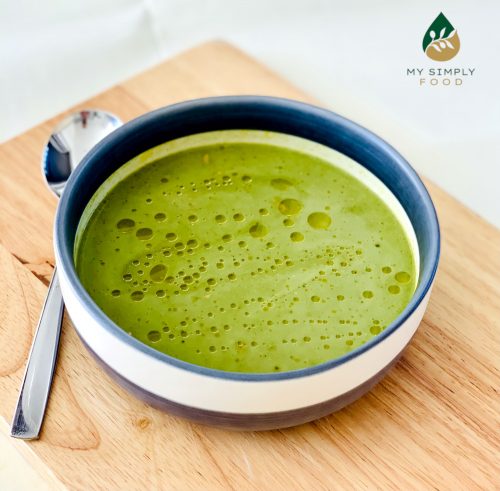 Recipe for spinach cream soup
Ingredients: 
600g of fresh spinach
1 can of coconut milk
approx. 1.5 liters of broth
1 onion
1 clove of garlic
salt
pepper
vegetable oil for frying
Garnish with roasted sunflower seeds
and avocado oil
A method of preparing:
Peel the onions, cut them and fry them in a pan.
Add spinach, garlic, salt and pepper and stew for a 10 minutes.
Put it into a larger pot. Pour everything over with vegetable broth.
Bring to a boil and cook for about 10 minutes.
Blend the soup with a hand blender to a smooth cream.
Then add the coconut milk and bring it to a boil again.
Serve the spinach cream soup with roasted sunflower seeds and drizzle avocado oil
Enjoy your meal.