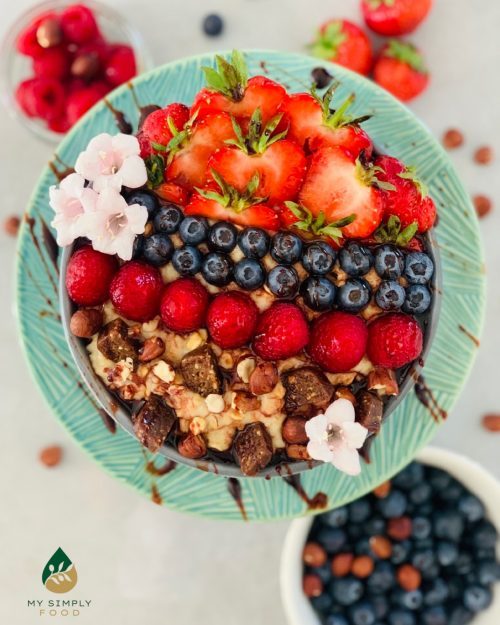 Oatmeal with berries
Oatmeal doesn't have to be boring!
Here is a recipe for a beautiful, delicious and nutritious porridge 🙂
Ingredients:
Oatmeal 120g
Almond or oat milk 15ml
Half a pear
Top:
Strawberries
Blueberries
Raspberries
Crushed Hazelnuts
Naked bar
Date syrup
Method of preparation:
Pour oat or almond milk into a pot, add oatmeal.
Cook for 5-7 minutes.
Then add half of the pear and blend it all.
Transfer to a bowl and put on top your favorite fruit and nuts.
Ready 💪❤️😍👌