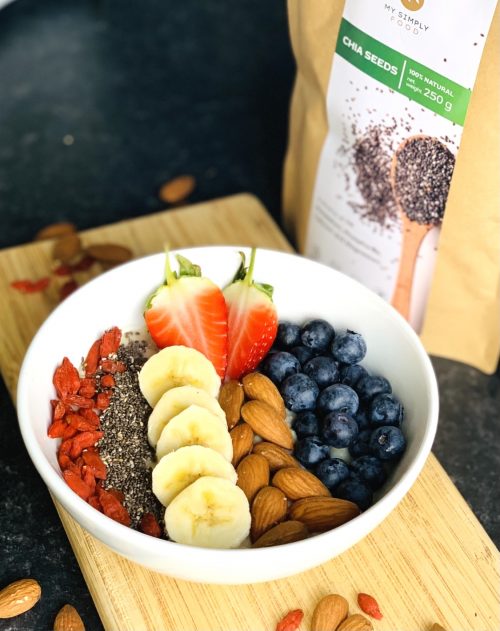 Recipe for healthy energizing porridge with fruit and chia seeds
Here is a recipe for healthy energizing porridg

e with fruit and chia seeds.
50g of oatmeal

200 ml of plant milk or water

1 tbs chia seeds

2 tbs goji berries

Half banana

Few almonds

Handful blueberries

1 strawberry
A method of preparing:
Boil the porridge in milk or water. Put it into  a bowl. Top with chia seeds, goji berries, sliced banana, strawberry, a few almonds and a handful of blueberries. All these ingredients have loads of vitamins and minerals to keep you energized for the rest of the day.
Be healthy! Be happy!