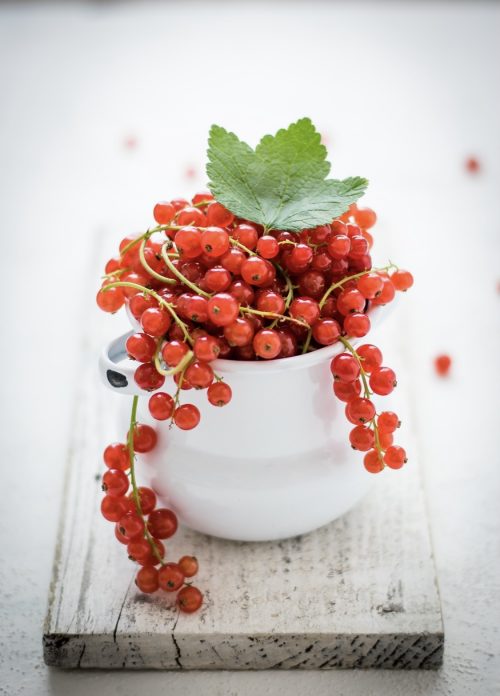 Red currant – summer flavor
Summer around the corner.
This time of year gives us wonderful fruits, let's use it.
One of the wonderful fruits of summer is red currants.
Here are their health properties:
lower blood pressure and cholesterol
they alleviate the symptoms of gastrointestinal disorders
increase the body's resistance
support the work of the urinary system
soothe menstrual pain
Red currants are a source of minerals and vitamins such as:
Calcium
Iron
Magnesium
Vitamin C
Niacin
Vitamin B6
Folic acid
Vitamin A, E, K
In addition to having a positive effect on health, red currants are also used in cosmetics.
They have a healing effect on the skin thanks to their anti-inflammatory properties and regulate the secretion of sebum.
In addition, they soothe acne lesions, cleanse and refresh the skin.
Therefore, red currant masks are especially recommended for owners of oily and acne-prone skin.
Thanks to the content of antioxidants, currants also slow down the aging process of the skin.
Red currant and egg face mask:
Mash 2 tablespoons of ripe fruit with a spoon, mix with one egg white end put on the face.
Wait for the mask to dry, then wash your face with warm water.
I recommend ❤️