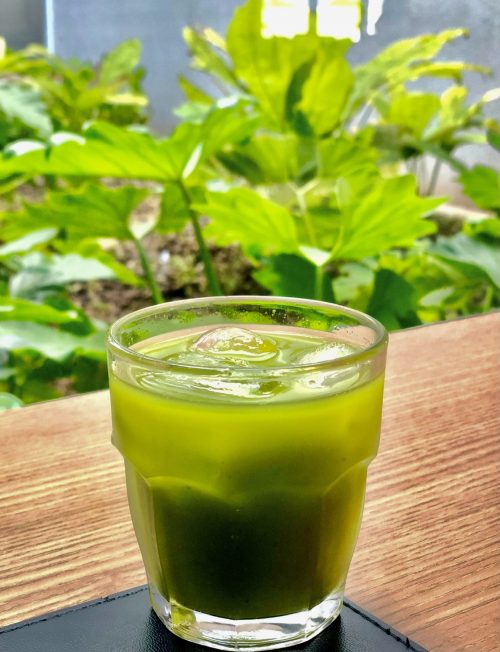 Celery juice – a vitamin bomb
Drinking celery juice has a number of benefits.
It owes its healing properties to the high content of life-giving vitamins (A, B, C, E, K)
and minerals (potassium, phosphorus, sodium, magnesium, calcium).
Why else is it worth introducing it to your diet?
Discover the great benefits of drinking celery juice:
POSITIVELY AFFECTS OUR SIGHT
RESTORES THE APPROPRIATE PH OF THE BODY
LOWERS BLOOD PRESSURE
PREVENTS CANCER
LOWERS CHOLESTEROL
PREVENTS INFLAMMATION
IMPROVES KIDNEY FUNCTION AND PERFORMANCE
SUPPORTS THE NERVOUS SYSTEM
HELPS IN THE REDUCTION OF BODY MASS
CLEANSES THE LIVER
IMPROVES THE QUALITY OF SLEEP
Not everyone likes the taste of celery, but it is worth breaking down and supplying the body with valuable compounds from time to time.
Celery juice should be prepared from fresh, undyed vegetables, because only such vegetables are adequately juicy.
The method of preparation is simple if you have a juicer – the easiest way is to squeeze it in such a juicer.
If you don't have it, you can make celery juice in a juicer or blend celery in a blender until smooth and then strain if necessary.
If the taste of celery juice is unacceptable to you (due to the quite noticeable bitterness), you can enrich it with the addition of juice from other vegetables or fruits – e.g. apples, lemon, carrots.
However, celery juice is recommended without any additives because this is when it has the strongest effect.
I recommend.